Olivia Bax – Off Grid
Cross Lane Projects -Oct 31 to Dec 12, 2020 Kendal (UK)
Cross Lane Projects is proud to present a solo exhibition of new works by Olivia Bax. Winner of the Mark Tanner Sculpture Award 2019/20.
Bax is known to use materials such as steel. Roasting and generated pulp. Made up of discarded newspapers and shipwrecked household paint. She is guided by an interest in the process. The physicality of the construction. This is evident in the material she uses. As well as in the visual language and the form of his sculptures. The texture speaks of the history of the work. Revealing the process of formation of works.
"Off Grid" consists of large-scale ground sculptures. Suspended and mural. Each individual section has been drawn. Trained and dressed to play a unique role in the series.
Mark Tanner Sculpture Award (MTSA)
This exhibition has been developed over the past year by the London-based artist. 17th recipient of the Mark Tanner Sculpture Award (MTSA). The MTSA is one of the most important awards for emerging British artists working in the field of sculpture. It seeks to reward exceptional practices. Innovative. With a particular interest in work that demonstrates a commitment to the process or sensitivity to the material.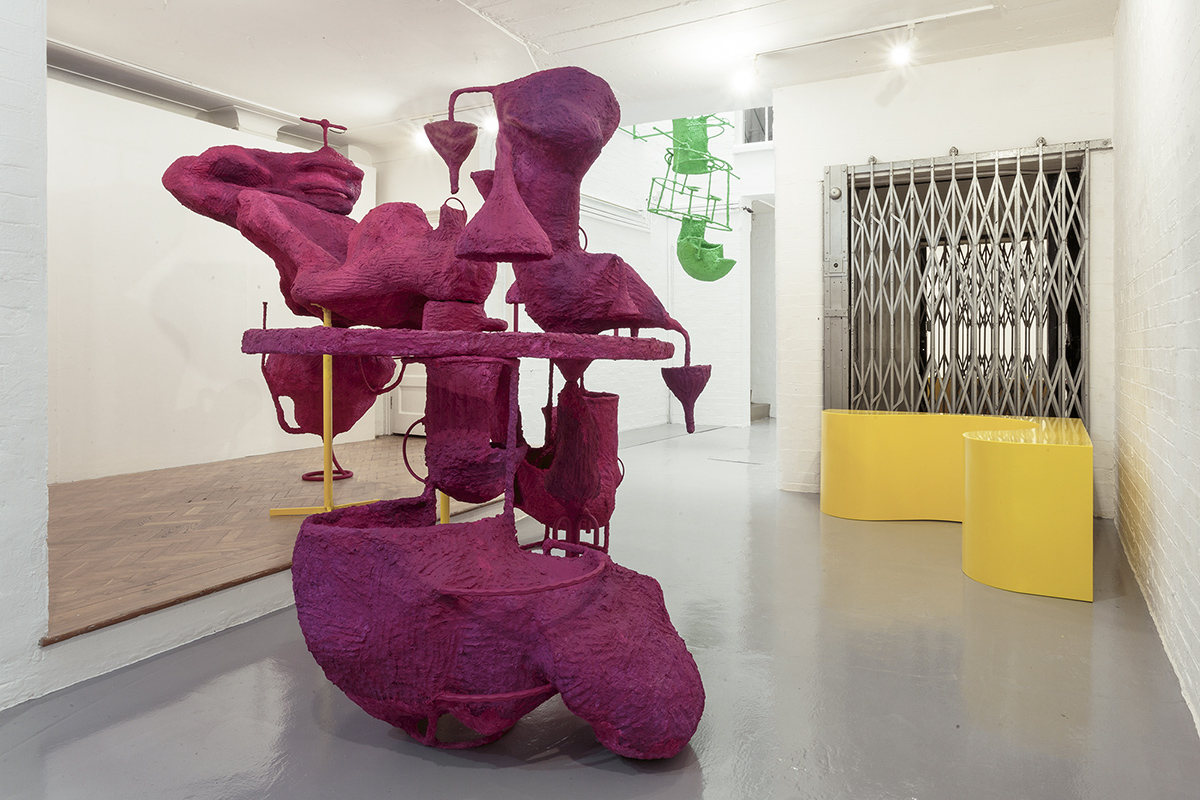 Cross Lane Projects→ https://www.crosslaneprojects.com/
◊
Use our Art Geolocation App
---