About Time: Fashion and Duration
The Met Fifth Avenue – Oct 2 to Feb 7, 2021 New-York (US)
The Costume Institute's 2020 exhibition traces a century and a half of fashion. From 1870 to the present day. Along a disruptive timeline, on the occasion of the Met's 150th anniversary. Using Henri Bergson's concept of duration. He explores how clothes generate temporal associations that confuse the past. Present and future. Virginia Woolf is the exhibition's "ghost narrator".
The chronology takes place in two adjacent galleries. Made like huge clock faces. Organized around the principle of 60 minutes of fashion. Each "minute" presents a pair of clothes. The main work representing the linear nature of fashion. The secondary work its cyclical character. To illustrate Bergson's concept of duration – of the past coexisting with the present. The works of each pair are connected by form. The reason. The material. The technique or the decoration.
Viktor and Rolf.
All the clothes are black to emphasize the changes in figure. Except at the end of the show, where a white dress from Viktor & Rolf's Spring / Summer 2020 haute couture collection. Made from recycled samples in a designer patchwork. Serves as a symbol for the future of fashion with a focus on community. Collaboration and sustainability.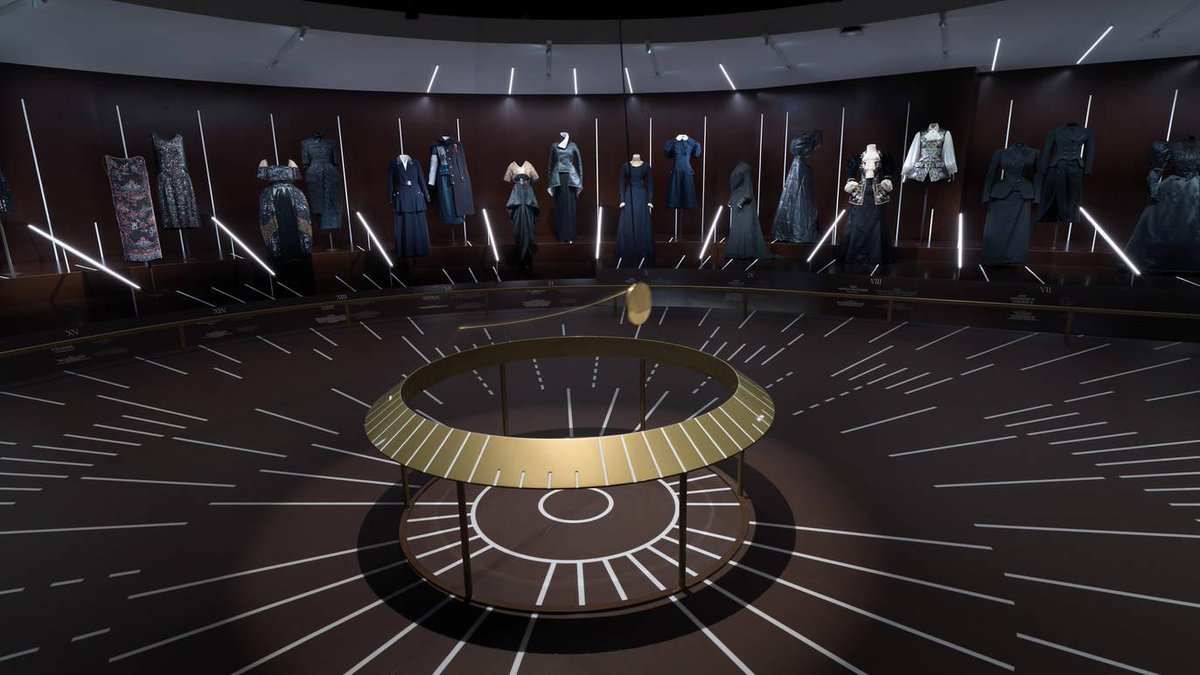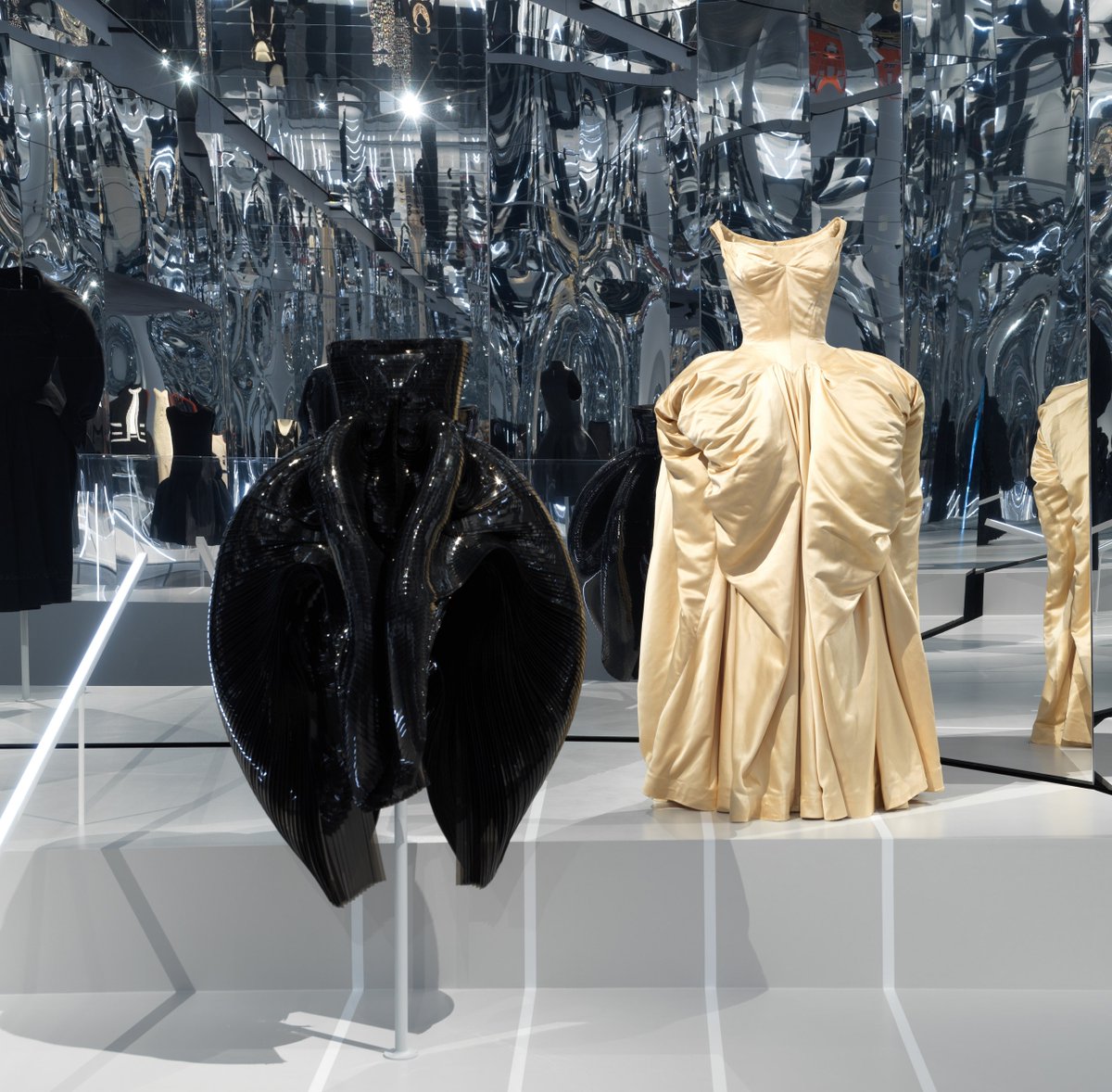 The Met Fifth Avenue→  1000 5th Ave, New York, NY 10028,  US