Anselm Kiefer "Field of the Cloth of Gold"
Gagosian Gallery – Until Mar 28, 2021 Le Bourget (France)
Gagosian is pleased to present Field of the Cloth of Gold. An exhibition of four new monumental paintings by Anselm Kiefer.
The tension between beauty and terror. Alongside the inextricable relationship between history and place, Kiefer's work has been animating since the 1970s. Drawing on the literature of cultural memory. Including poetry. The Old and New Testaments and Kabbalah. Kiefer gives a material presence to myths and metaphors. He imbues the medium of painting with gestures. Surprising and unconventional objects. By juxtaposing it with organic and abject materials such as straw. The sand. Charcoal, ash and mud. Kiefer asserts himself as an iconoclast. His paintings undergo various processes. Like being cut off. Burned. Buried. Exposed to natural elements. Splashed with acid or spilled with lead to be remade. These strategies, associated with the use of materials such as lead. Concrete. Glass. Fabric. Tree roots or burnt books. It creates a symbolic resonance, making palpable both the movement and the destruction of human life. The persistence of the lyric and the divine.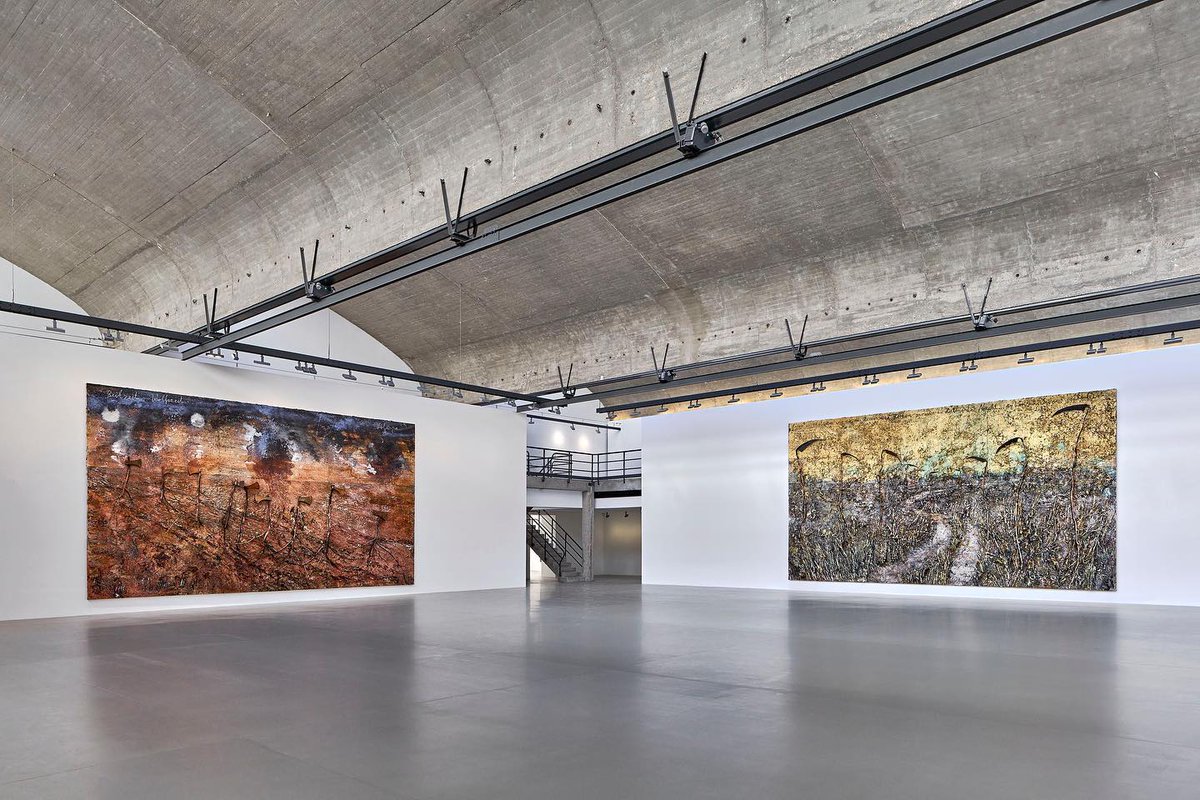 Gagosian Gallery→  26 avenue de l'Europe 93350 Le Bourget (France)
◊
Use our Art Geolocation App
---