Richard Artschwager
Gagosian Gallery – Sep 01 to Oct 15, 2022 Basel (Switzerland)
Gagosian is pleased to present a selection of paintings, sculptures, and drawings by the late Richard Artschwager (1923–2013). The first exhibition of his work at Gagosian Basel. Since Artschwager's participation in curator Harald Szeemann's epoch-making exhibition Live in Your Head. When Attitudes Become Form at Kunsthalle Bern in 1969. His work has been shown internationally, including throughout Switzerland at such major institutions as Kunsthalle Basel (1981). Kunst Museum Winterthur (2002 and 2006), and Kunstmuseum St. Gallen (2005).
Human perception.
Artschwager specialized in crossing boundaries between genres and mediums. Revealing the deception involved in pictorial illusion and communicating the essential strangeness of everyday objects and spaces. His work foregrounds the structures of human perception, often conflating the worlds of flat images and three-dimensional objects in witty and confounding ways. Artschwager made extensive use of synthetic materials, especially Formica and Celotex, a highly textured compound board.
Paintings on Celotex.
The exhibition in Basel features several paintings on Celotex, including two titled Weaving (1969) that focus on the details of a fabric surface. Untitled (1992), an exterior view of a suburban house; and The Kitchen (1971), a depiction of the titular room. Also included is T.W.M.D.R.B. (1987), a view of six objects (the titular table, window, mirror, door, rug, and basket). All these works reflect Artschwager's longstanding interest in domesticity and infuse a deadpan, documentary approach with a surreal effect, as if their subjects were being observed at a physical and cultural distance. Artschwager derived these images, as he often did, from newspaper photographs, employing a grid system to enlarge them from their sources and enhance blurred details.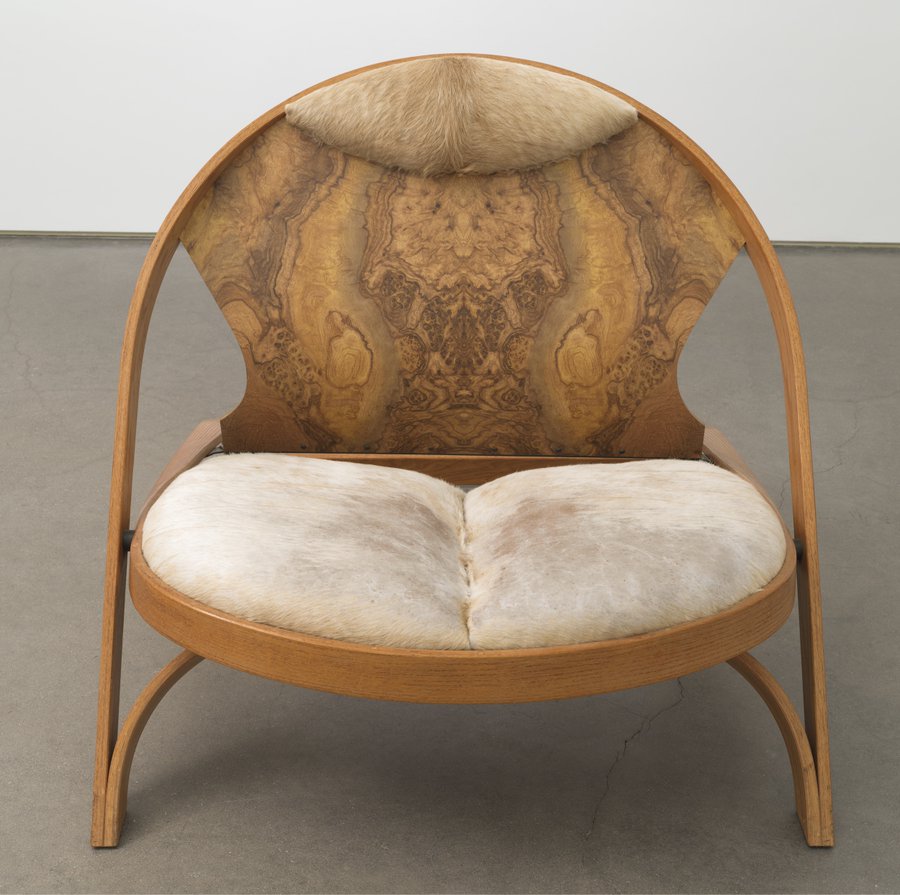 Gagosian Gallery → Rheinsprung 1 – 4051 Basel (Switzerland)
◊
Use our Art Geolocation App