Patricia Piccinini: A Miracle Constantly Repeated
Flinders Street Station – Nov 8, 2021 to Jan 16, 2022 Melbourne (Australia)
Trains enter and exit Flinders Street station. Crossing what were once the fertile banks of the Birrarung teeming with diverse species. But hidden above the station platforms, new forms of life are emerging.
After having occupied Melbourne's imagination for decades. The mysterious Flinders Street Station Ballroom (and its surrounding hidden rooms) will open to the public to become A Miracle Constantly Repeated. An ecosystem of hyper-real silicone sculptures. Video, sound and light designed by Patricia Piccinini.
Art and science.
Working at the frontier of art and science, Piccinini has spent nearly three decades exploring humanity's relationship with technology and the environment. Her work has been exhibited at major Australian and international institutions and events. Notably the Gallery of Modern Art, Brisbane. Also, the Vancouver and Venice Biennials.
Australia's greatest visual artist.
For his first major exhibition in his hometown in nearly two decades. Australia's leading visual artist will augment the architecture of the ballroom with huge dioramas. Sensitive young trees. Nourishing marine mammals and enormous vital foliage.
In A Miracle Constantly Repeated, technology and nature coexist and combine. It is an empathetic vision for the future based on resilience and care.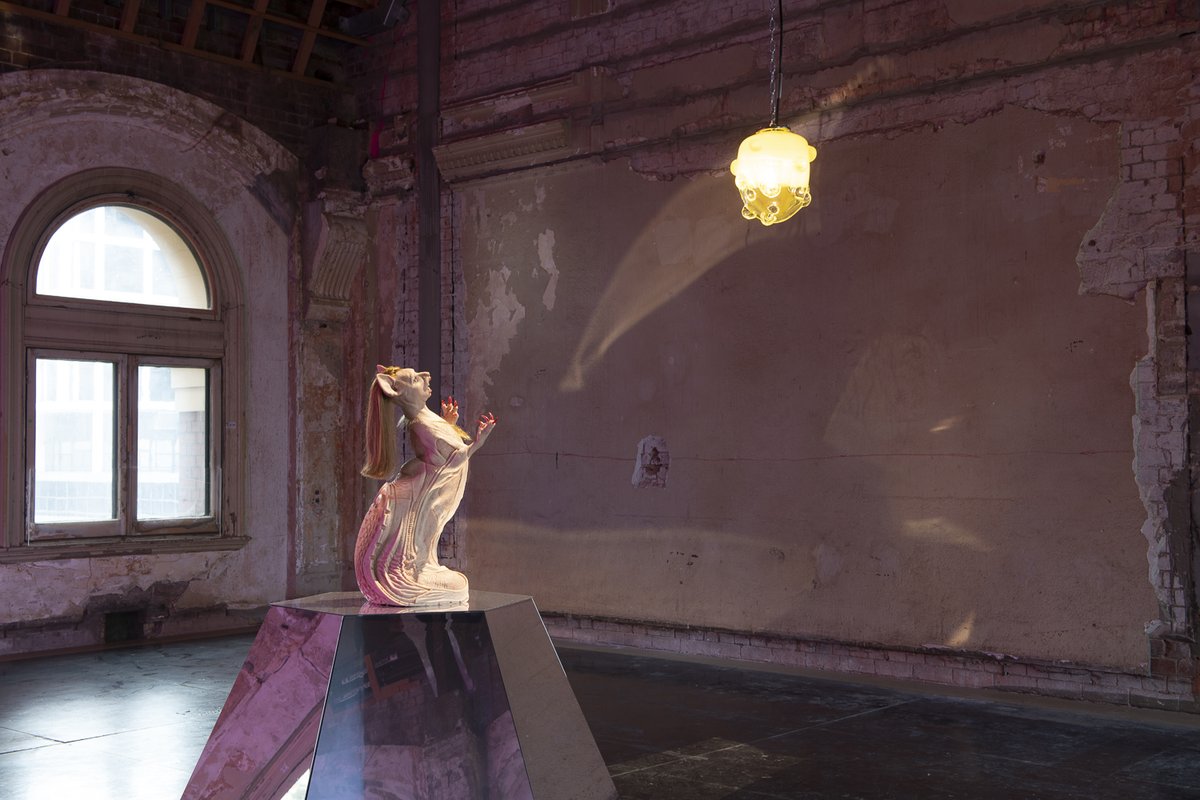 Rising→  Cnr Flinders St & Swanston St Melbourne 3000
◊
Use our Art Geolocation App