Minerva Cuevas – game over
Museo Jumex – Until Febr 26, 2023 Mexico City (Mexico City)
The Museo Jumex presents Minerva Cuevas: Game Over, an installation that explores the themes of play, ecology and urban development. This series of works by Mexican artist Minerva Cuevas (Mexico City, 1975) will invite visitors to reflect on the connections between playful landscapes and the overall impact that human activity has had on the planet. Until February 26, 2023, Game Over will continue Cuevas' practice of making social and political commentary through irony and humor.
Mammoth.
The installation revolves around a participatory sculpture in the shape of a mammoth, 200 mammoths, nearly 25 camels, five horses, made with the Mexican artisanal practice of cartonería which refers to one of the most important paleontological discoveries. ever made in America, namely the discovery of the fossilized remains of hundreds of mammoths during the construction of Mexico City's new airport. Through his research, Cuevas translates contemporary geopolitical issues into a multidisciplinary artistic practice.
Prehispanic culture.
Game Over presents constant references in the artist's work, elements that speak of the oil industry and pre-Hispanic culture in a playful environment. Also, layers of information that each visitor can interpret according to their ideology and their personal experiences, which makes it possible to connect the political, economic and social connotations of the work.
No Room To Play (2019).
Alongside the main installation, a group of related works by Cuevas will be exhibited in Gallery -1 of the museum. In particular, you can see No Room To Play (2019), a video that tours the playgrounds of post-war Germany. The poem read by a girl explores the past and presents a devastated reality, where climate change leaves an abandoned urban landscape.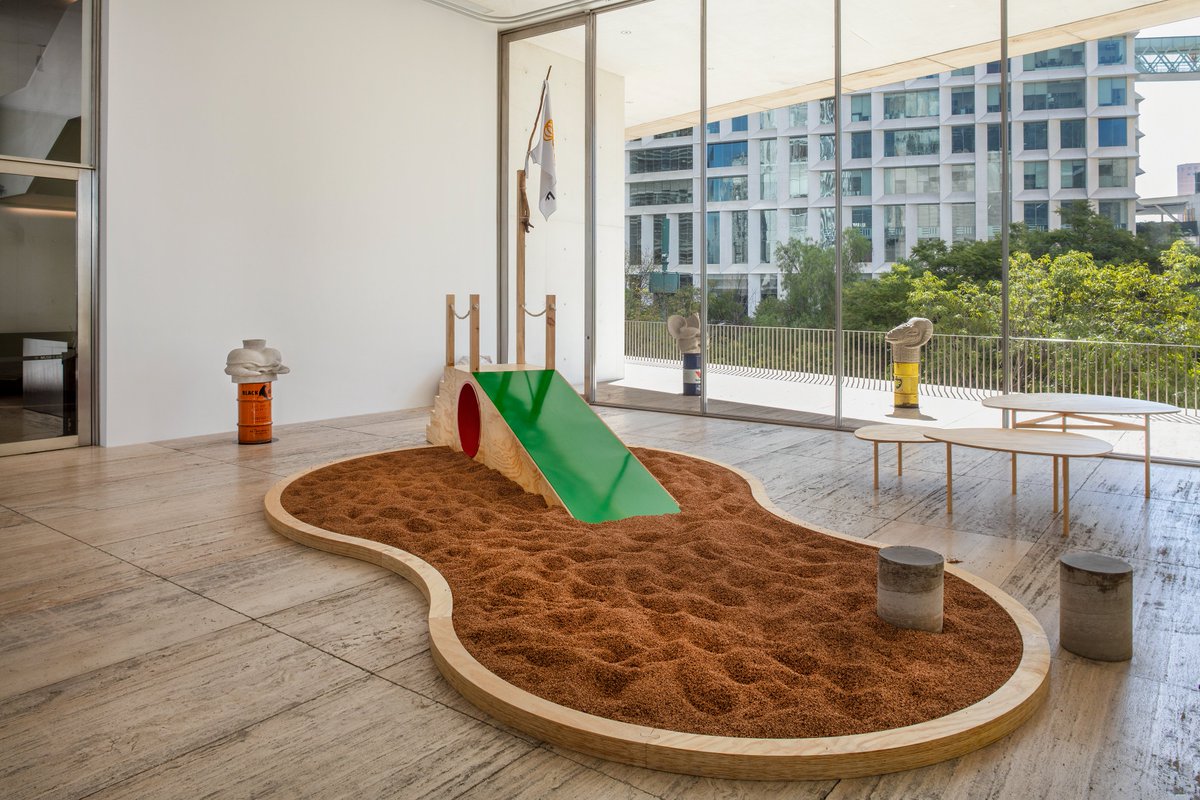 Museo Jumex→  Miguel de Cervantes Saavedra 303 Santa Maria Tulpeltac – Mexico City, Mexico 11529
◊
Use our Art Geolocation App