James Juthstrom
Westwood Gallery NYC – March 14 to April 25, 2020 New-York (US)
Westwood Gallery NYC is pleased to present Imagining the Cosmos: Abstract Paintings. A solo exhibition of paintings by James Juthstrom (1925-2007). On the main level of the gallery. Eight abstract paintings from the late 1970s to the 1980s are on display. The exhibition includes a monumental painting of 10 'x 22'. On canvas which will be presented to the public for the first time.
Spiritual abstraction.
Instead of basing his mid-career paintings on the physical action of his contemporaries. Juthstrom turned to a unique spiritual and rhythmic abstraction. The large canvases are painted with small colored circles. Loose hatching and hand-stamped formations. Some only reveal themselves in the light. Juthstrom's work from this period also lacks noticeable focus. Recalling the compositions of Jackson Pollock and Mark Tobey.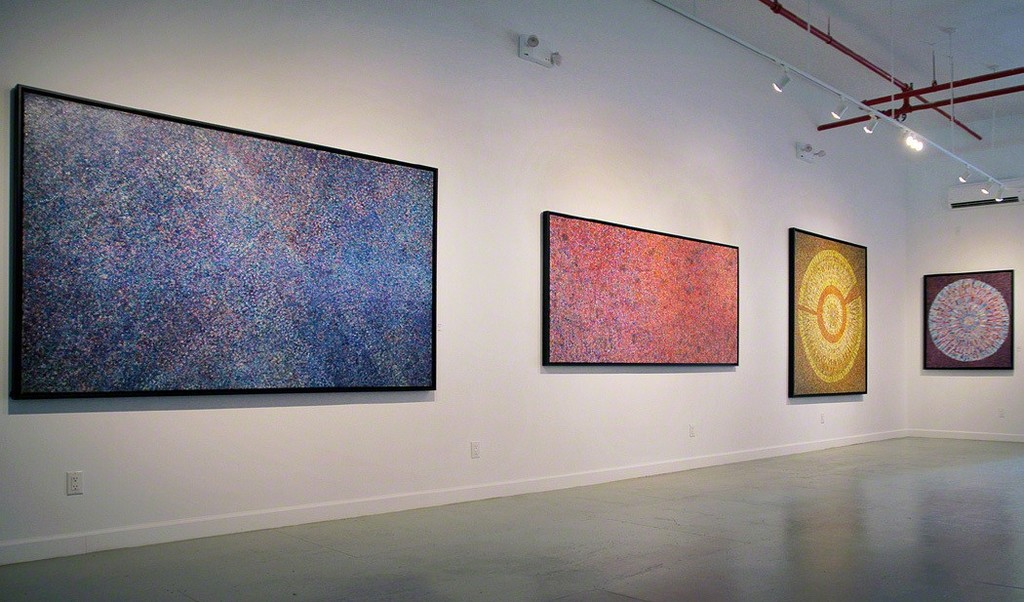 Westwood Gallery NYC – 262 Bowery, New York, NY 10012 (US)
◊
Use ou Art Geolocation App
---