Daniel Buren and Philippe Parreno
Galerie Kamel Mennour – Until 27 Feb 2021 Paris (France)
To celebrate the opening of a new gallery space at
number 5 Rue du Pont de Lodi in Paris. Kamel Mennour is
pleased to present the first joint exhibition of two great
and international artists: Daniel Buren and Philippe Parreno.
Quantum physics tells us that what is true for numbers is not necessarily true for objects. An object
plus another object is not always equal to two objects.
If to exhibit, it is also to expose oneself. To another. The artists here have decided to present themselves together.
The definition of a ghost.
There is an underlying notion of assembly. Sympoesis. Two assembled works that were developed together. Connected to each other, to produce something related to automation.
The exhibition explores the way things appear and disappear. What is the definition of a ghost. Or
any form that manifests. When medieval scribes remembered reading a sentence. They were transcribing. they called this feeling a ghost. The ghost was this rereading. This represents an uncertainty.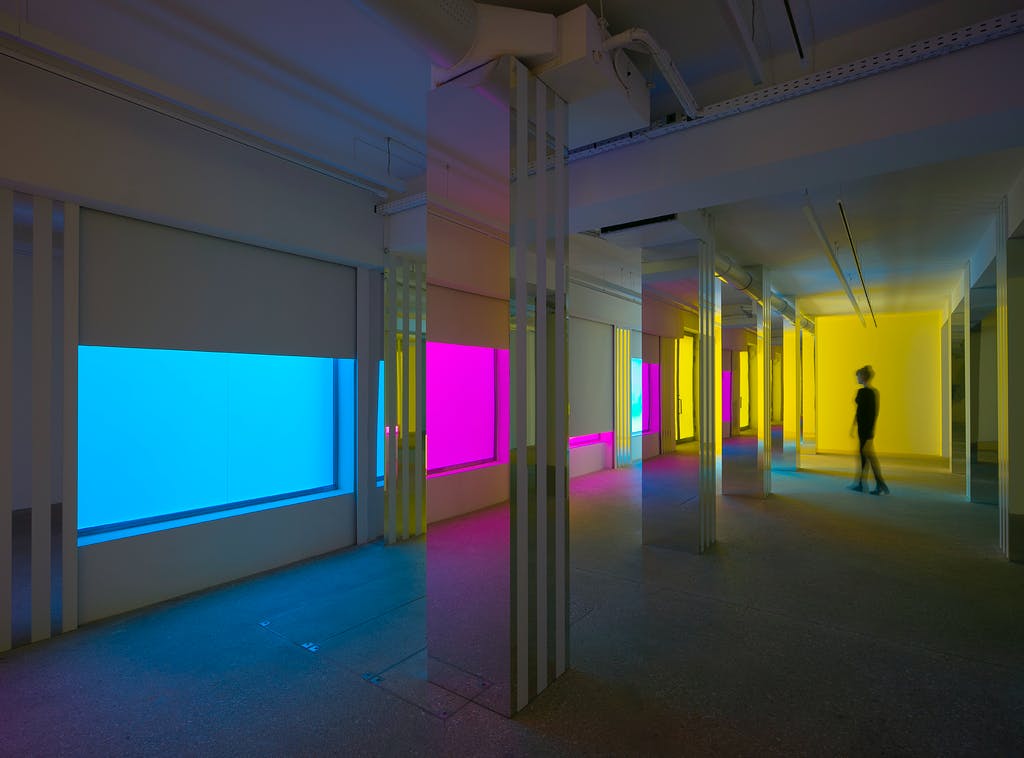 Galerie Kamel Mennour→  5 rue du Pont de Lodi, Paris 6 (France)
◊
Use our Art Geolocation App
---